Home | Storm Store | Photo Gallery | Storm Chases
Stock Footage | About | Contact
All storm chasing (tornado, supercell, lightning, hail, sunset, ect.) photos and videos are copyright property of Jim Bishop, Juston Drake and Simon Brewer (Stormgasm), unless otherwise specified. Any unauthorized reproductions are strictly prohibited by law.
Copyright 2013 Stormgasm.com. All rights reserved.
"Storm Riders" on The Weather Channel Featuring Juston Drake and Simon Brewer
"Storm Riders" Produced by NBC Peacock Productions
SERIES PRODUCER
ERIN McGARRY
EXECUTIVE PRODUCER
KEITH McKAY
PRODUCERSNARRATOR
CARL BISHOP
SHOW THEME COMPOSER
DAVID VARGA

POST PRODUCTION FACILITY
POSTWORKS
RIGHTS & CLEARANCES
JEAN ROSEMAN
EXECUTIVE-IN-CHARGE
SHARON SCOTT
EXECUTIVE PRODUCER
KNUTE WALKER
EXECUTIVE PRODUCER
BENJAMIN RINGE
Originally Aired Spring of 2010
Below are some images from the Storm Riders' 1st Season: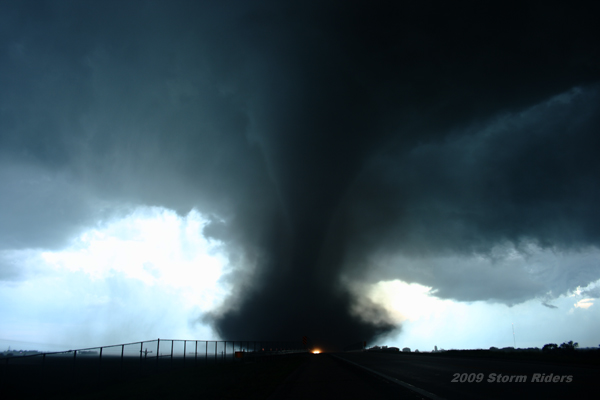 Stout cone-shaped tornado west of Aurora NE June 17 2009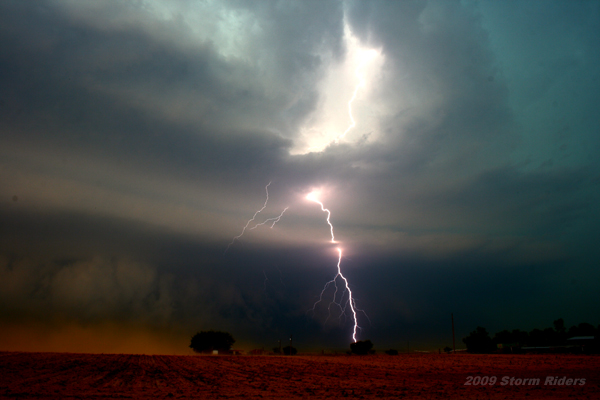 Lightning strikes through ground-scraping gust front of massive High Precipitation Supercell west of Haskell TX on June 13 2009
A large tornado passed several minutes later over the location the Storm Riders took this photo causing damage rated EF2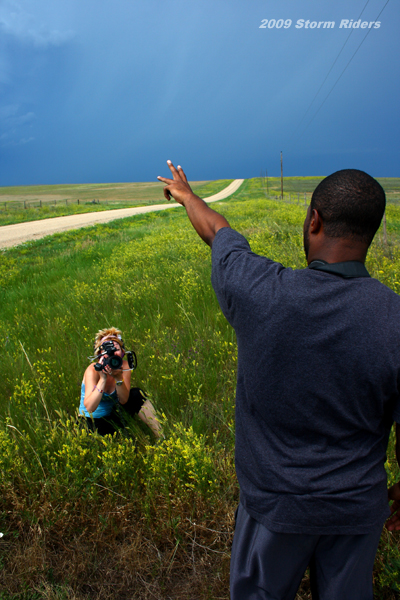 Juston points out feature of the storm to Series Producer & Shooter Erin McGarry in South Dakota July 13 2009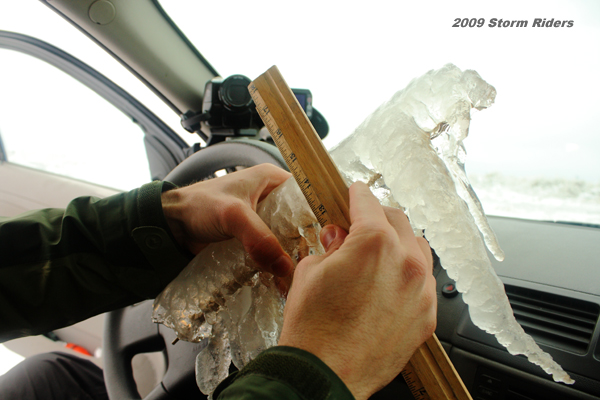 Storm Riders measure heavy ice accumulation on single blade of tall grass near Roosevelt OK January 29 2010
Ice accumulations near 2 inches thick measured in this area with nearly all fences and utility poles down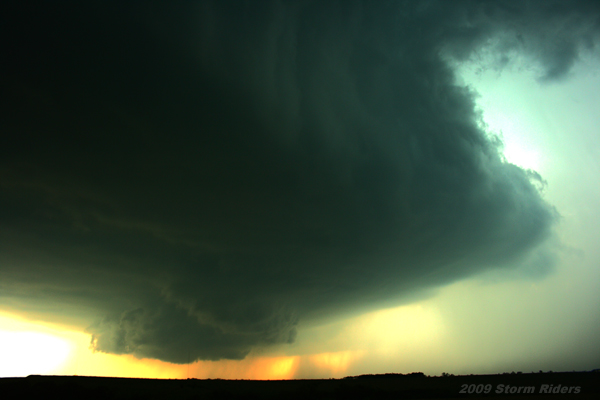 Monster supercell south of Jacksboro TX during first day of filming "Storm Riders" on June 12 2009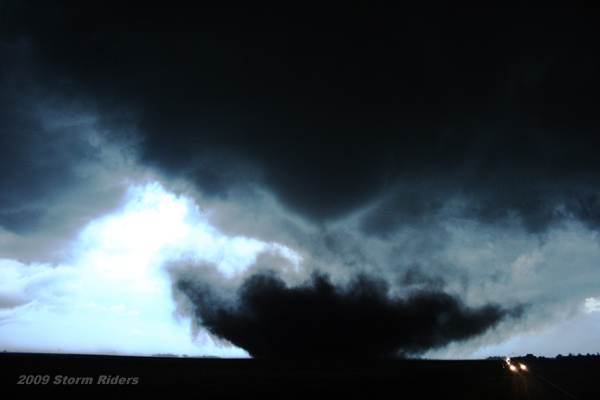 Bowl funnel multivortex tornado west of Aurora NE June 17 2009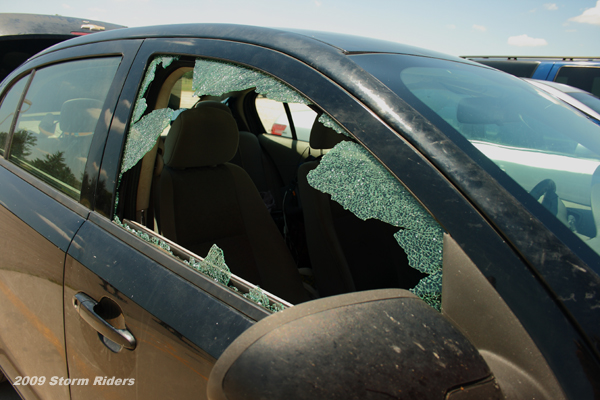 Juston's shattered passenger window (gravel shot from lawn crew along I-80) near Kearney NE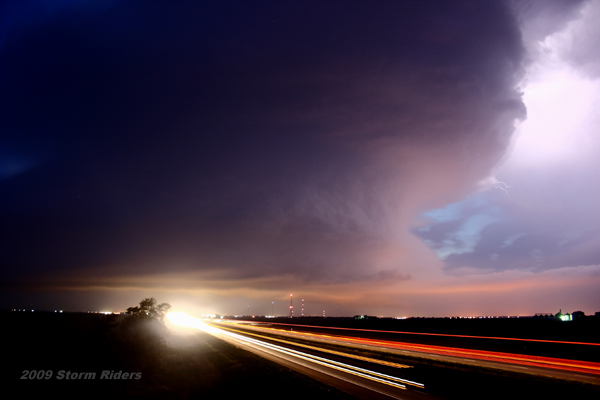 Tornadic supercell approaching York NE on June 17 2009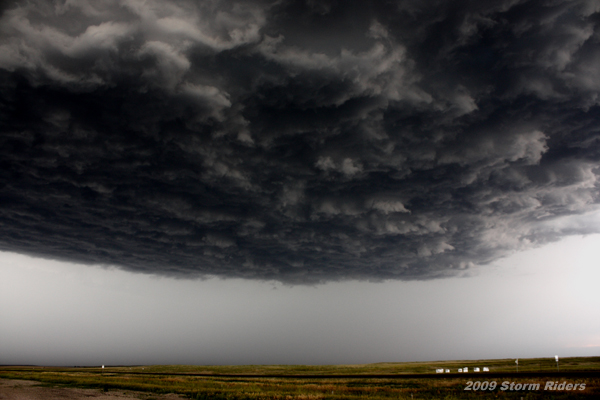 Impressive supercell cloud base over southern South Dakota July 13 2009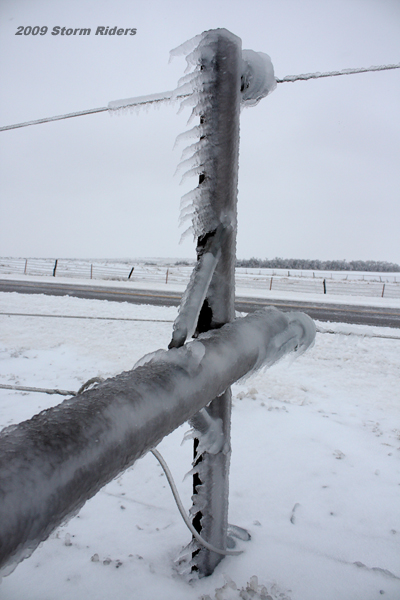 Utility pole taken down by significant ice accumulation on Highway 54 south of Gotebo OK January 29 2010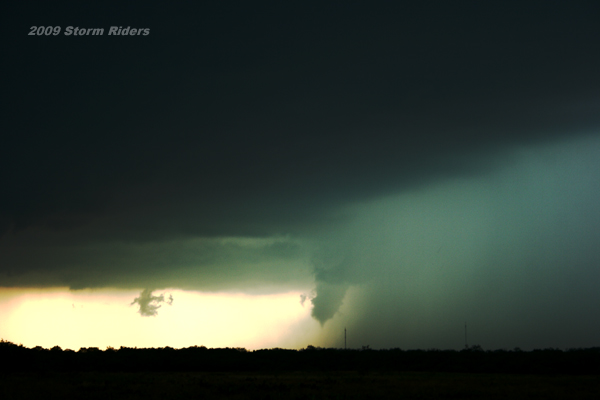 Cone tornado becomes rain-wrapped near Jacksboro TX during first day of filming "Storm Riders" on June 12 2009
Incredibly Hot and Muggy: Temperature was 101 deg F and Dewpoint was 79 deg F shortly before this storm developed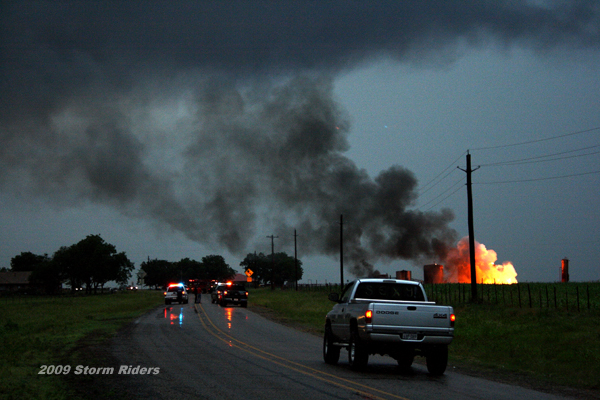 Oil fire northwest of Haskell TX on June 13 2009 most likely caused by lightning from a powerful HP Supercell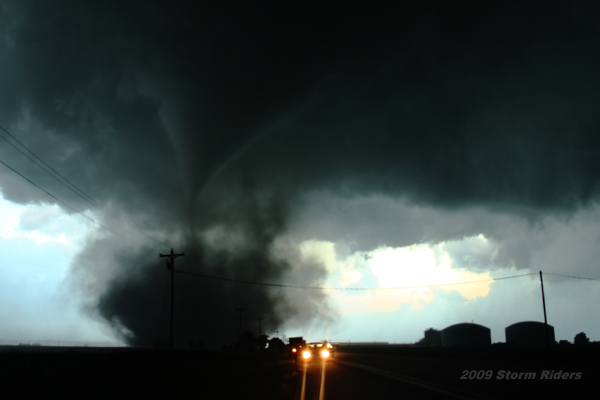 Elephant truck shaped tornado west of Aurora NE June 17 2009
dark silhouette of a farm can be seen in front of tornado; it suffered EF2 rated damage moments after this photo was taken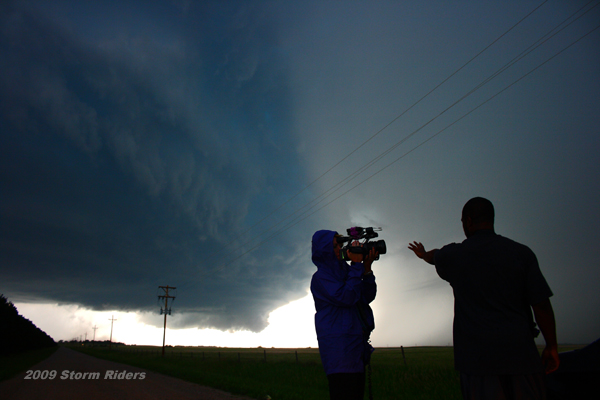 Juston points out feature of the storm to Series Producer & Shooter Erin McGarry in South Dakota July 13 2009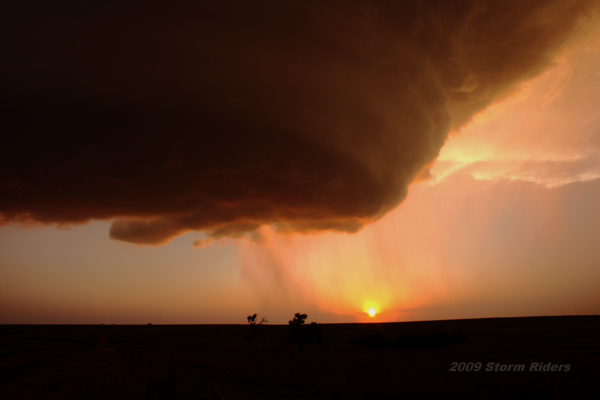 Low Precipitation (LP) Supercell over eastern Oklahoma Panhandle June 15 2009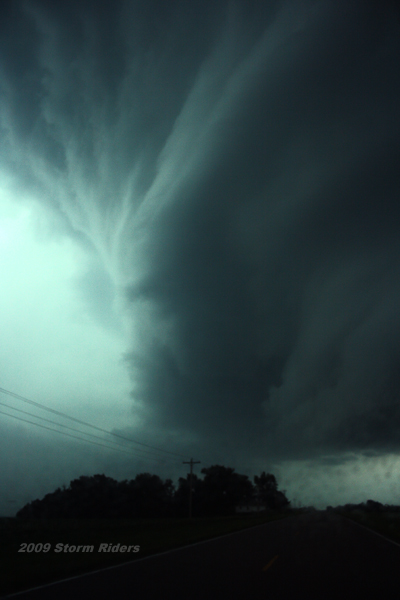 looking east-northeast at vault region of tornadic supercell west of Grand Island NE June 17 2009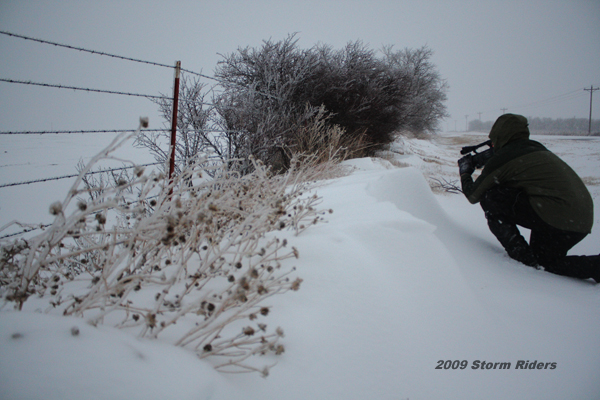 Simon shoots footage of snow drift near Cheyenne OK January 28 2010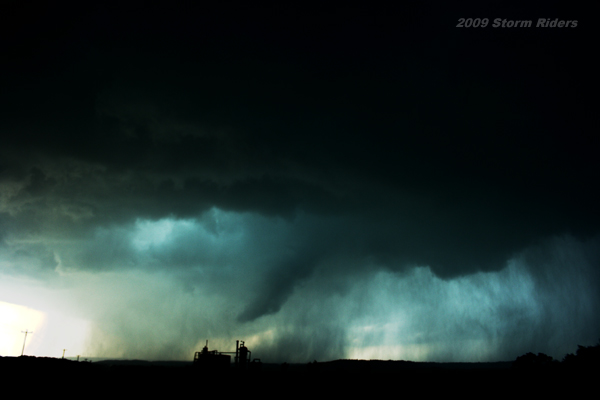 2nd or 3rd rain-wrapped tornado of the day near Jacksboro TX during first day of filming "Storm Riders" on June 12 2009
Incredibly Hot and Muggy: Temperature was 101 deg F and Dewpoint was 79 deg F shortly before this storm developed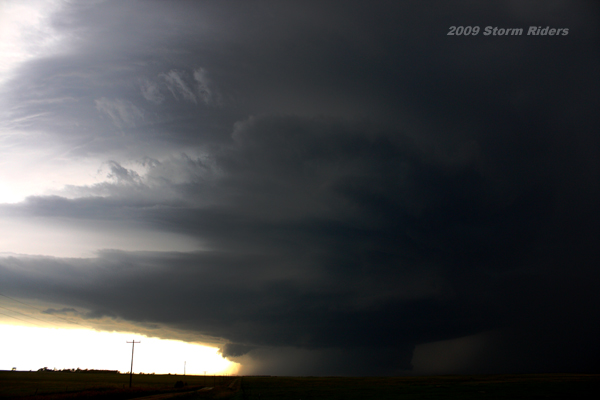 Highly striated HP Supercell with inflow bands at several levels over southern South Dakota July 13 2009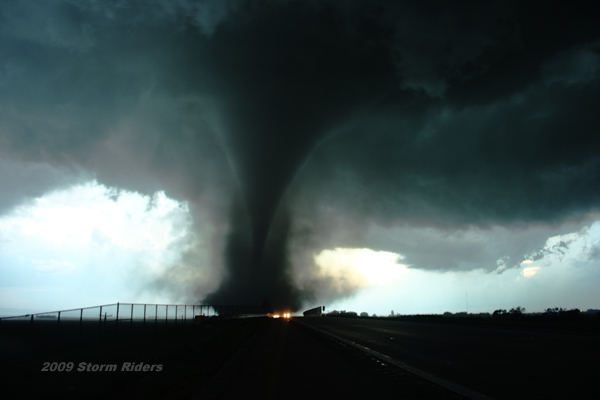 Stout cone-shaped tornado west of Aurora NE June 17 2009