June 17, 2014
Coleridge, NE Tornadoes
Juston Drake and Simon Brewer documented several tornadoes, some violent, near Coleridge, NE on 17 June 2014. A very long low-level boundary stretched from Iowa to Montana. This long low level feature was a pseudo warm front/occluded front/outflow enhanced boundary. Storms fired during the afternoon and early evening further West in the Nebraska Panhandle, Montana, and South Dakota and were already producing tornadoes. We targeted northeastern Nebraksa where the CAP was stronger with higher instability and a small shortwave trough was approaching, so we waited late into the evening hoping something would develop before it got dark. The environment over Northeast Nebraska was very unstable and combined with the low-level boundary there was potential for violent tornadoes.
A storm eventually did form in the late evening west of Hartington, NE and began crawling to the southeast torward the town of Coleridge. The storm soon developed amazing structure and produced its first of many tornadoes. The first tornado began as a small multivortex cone shape Northwest of Coleridge. It was relatively small in diameter, but exhibited violent motion. It lasted several minutes and had a spectacular rope-out stage as it dissipated.
The storm quickly cycled producing a large bowl funnel with multiple vorticies several miles northwest of Coleridge. It quickly morphed into a violent stovepipe and then wedge shape. The initial motion was southeast at 15-20 mph, but it then slowed to a crawl just north of Coleridge. This tornado visually appeared to be one of the stronger tornadoes, if not the strongest, we've ever witnessed. Three days later we returned to Coleridge and performed a quick damage survey and found some of the most widespread and extreme ground scouring we've seen or known to exist caused by a tornado. Large regions of cornfields were completely scoured of all vegetation with scouring of several inches of topsoil. The remaining soil had been rolled into balls and clumps. The ground scouring associated with this tornado can only be compared to the Jarrell, TX tornado from May 27, 1997. Structural damage, which there were few structures affected by this tornado, was rated as EF3. The incredible ground scouring damage indicator might not have been taken into account, which appears to be solid EF5 damage. We have little doubt this tornado would have caused unbelievable damage had it passed over a more highly populated area, which luckily and thankfully it did not.
This second tornado lasted nearly an hour. The supercell continued to cycle and we witnessed at least 2-3 more tornadoes with one being significant north of Laurel, NE. Below are several images from this storm, all but the first image are from the second violent tornado: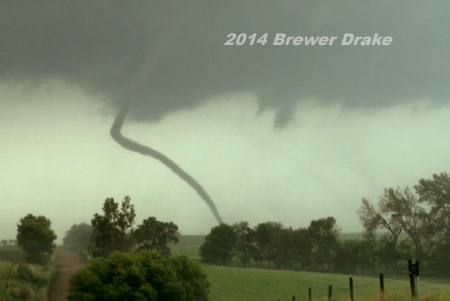 —17 June 2014 first tornado northwest of Coleridge ropes-out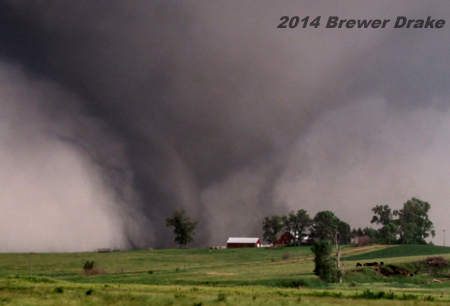 —17 June 2015 multiple vorticies are highly visible in early stages of 2nd tornado NW of Coleridge, NE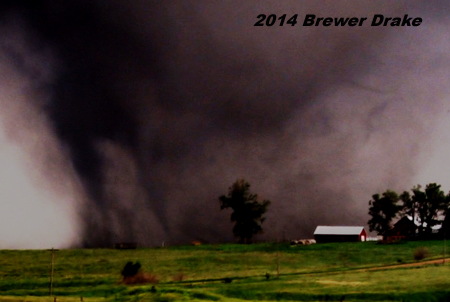 —17 June 2015 pushed-in highly contrasted image of multiple vorticies with violent tornado NW of Coleridge, NE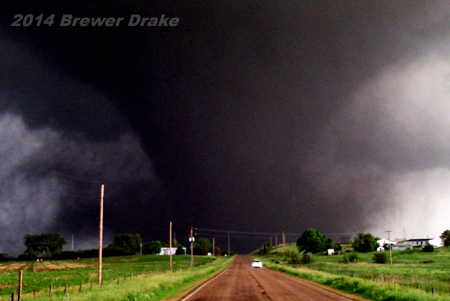 —17 June 2015 looking south at violent stovepipe tornado north of Coleridge, NE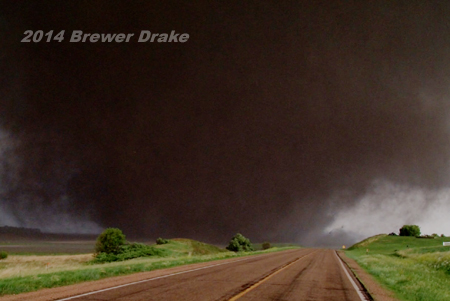 —17 June 2015 looking SE at violent tornado north of Coleridge, NE
(tornado was doing incredible ground scouring at this time)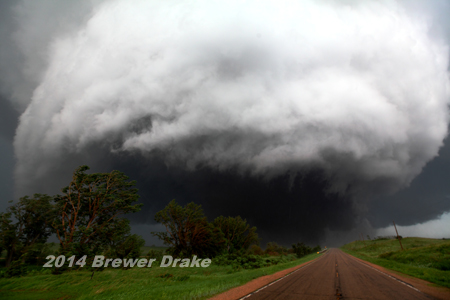 —17 June 2015 looking SSE at violent wedge tornado with amazing collar cloud
(ATTM the tornado & collar cloud look similar to the Columbus, NE tornado on 23 June 1998)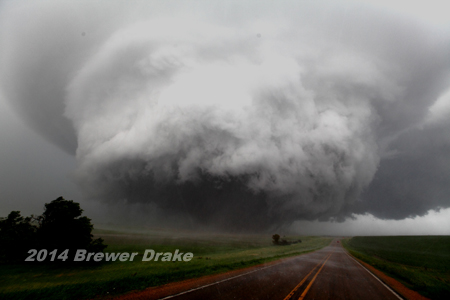 —17 June 2015 looking SSE at violent tornado & amazing wall cloud/meso structure NNE of Coleridge, NE
Home | Storm Store | Photo Gallery | Stormtalk | Storm Chases | Latest News
Stock Footage | About | Contact | Editorial | Weather Links
All storm chasing (tornado, supercell, lightning, hail, sunset, ect.) photos and videos are copyright property of Jim Bishop, Simon Brewer, or Juston Drake(Stormgasm), unless otherwise specified. Any unauthorized reproductions are strictly prohibited by law.
Copyright 2014 Stormgasm.com. All rights reserved.