Very Late Sunday night/Monday morning (Dec 27, 2010): Update
The storm is finally starting to wind down. Well, the heavy snow I mean (the wind is still roaring outside as I type). But before the snow winded down, MaryLeigh and I decided to venture outside one last time. Coincidentally, the last big snow band had just begun to pound our area as we stepped outside. So more blinding snow and 40-50 mph wind gusts sure made for a memorable send off from this storm! (Some of the photos are blurry, and that's exactly what happens when you attempt photography without a tripod in a blizzard…just in case you were curious.)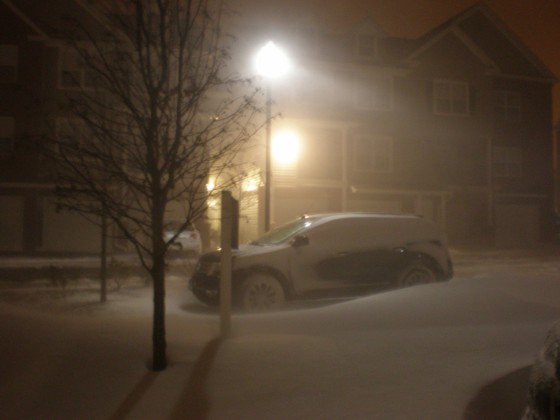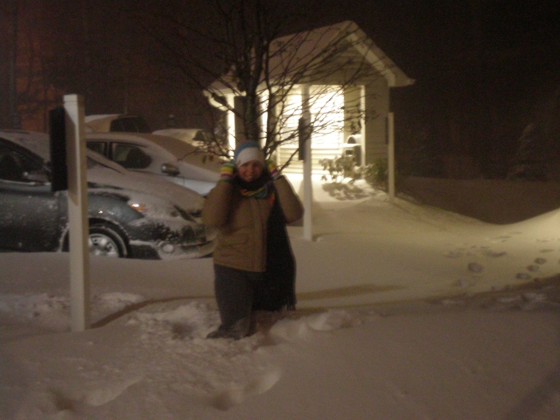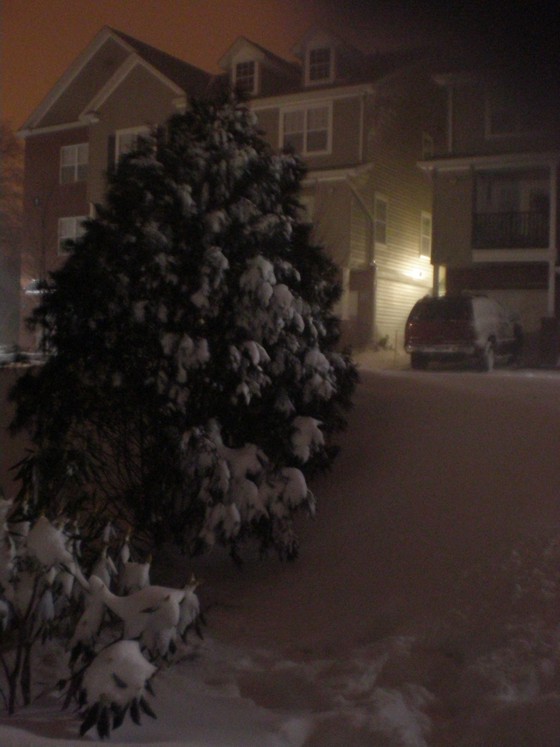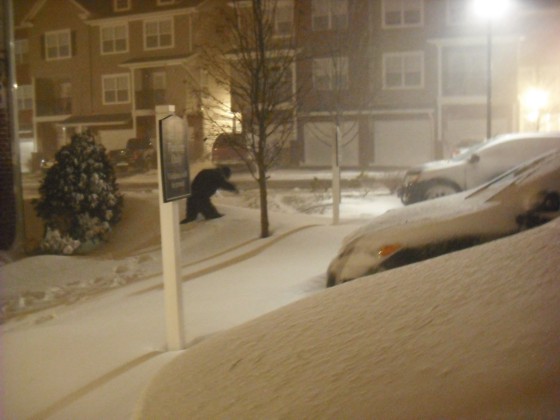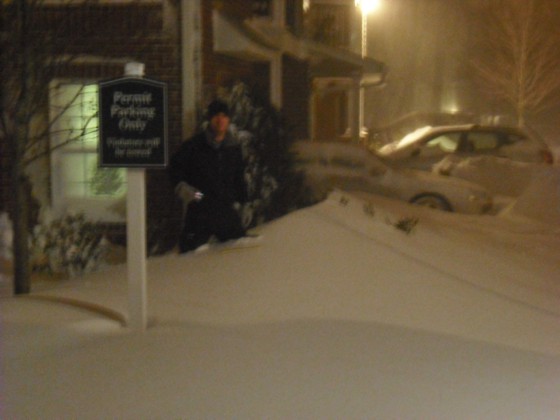 - Jim
———————————————————————-
Sunday, 26 December 2010: 11:00 pm update
Video number two, taken after dark when the winds started gusting to nearly 50 mph….wicked!
This video was a little painful to take. It wasn't so much the cold as it was the 40-50 mph wind gusts tossing tiny snow flakes (which felt like ice pellets) onto my face. Good stuff!
———————————————————————————————————-
Sunday, 26 December 2010: 7:30pm Update
..More to come later as I document the intensifying blizzard tonight…
I went outside my neighborhood and shot some video just as the first big snow band was moving into my area. Granted the storm is just now really starting to become intense as of this post. But, I really wanted to have some video during daylight hours from this blizzard.
Below is about a six minute or so clip of my best shots. Don't laugh, this wasn't easy. I had to wrap a water proof jacket around my video camera for protection from the blowing snow, and that made it really fun trying to zoom in/out and adjust it on the tripod accordingly, wearing gloves and getting pounded by frigid wind and snow!
- Jim
—————————————————————————————————————-
Sunday, 26 December 2010

The snow is just getting started here in Shelton, CT with much more to come…
Computer models have remained consistent and the blizzard is just beginning to unfold across the Northeast. Based on radar trends and real time modeling, anywhere from 12 to 20 inches of snow should fall all across the Northeast from this storm.
Below is WSI's Rapid Precision model. It incorporates radar trends and hourly RUC model forecasts to come up with some interesting snowfall accumulation forecasts that can sometimes pick up on the heavy bands of snow that usually develop within these intense blizzards. As you can see, the model is hinting that local areas all across central and southern New England that will receive 16-20 inches of snow. It's even showing some local areas of New Jersey exceeding 24 inches!
Based on the radar trends and other meteorological variables that have come to the attention of the NWS, they have increased the official snowfall forecasts all across the Tri-State region (see image below). Now, all areas from northern New Jersey to Long Island and all of southern Connecticut are expected to see 16-20 inches of snow! And based on the real time model image above, I wouldn't be shocked if some areas due indeed see close to a foot of snow.
- Jim