June 8th, 2006 Eastern Montana Supercells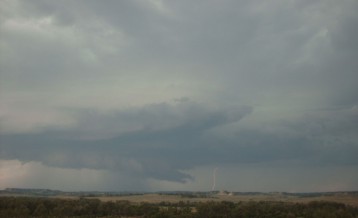 June 8th, 2006 Jim and Simon were way up in Eastern Montana storm chasing. They caught two impressive supercells in Southeastern Montana. They witnessed two incredible wall clouds develop on each respective supercell, but outflow undercut the updrafts of both supercells at their respective peak strengths.

More pictures will be posted later...
Home | Storm Store | Photo Gallery | Message Board | Storm Chases | Latest News
Stock Footage | About | Contact | Editorial | Weather Links
All storm chasing (tornado, supercell, lightning, hail, sunset, ect.) photos and videos are copyright property of Jim Bishop and Simon Brewer (Stormgasm), unless otherwise specified. Any unauthorized reproductions are strictly prohibited by law.
Copyright 2004 Stormgasm.com. All rights reserved.