May 18 Kansas Tornadoes
Rozel KS EF4 Tornado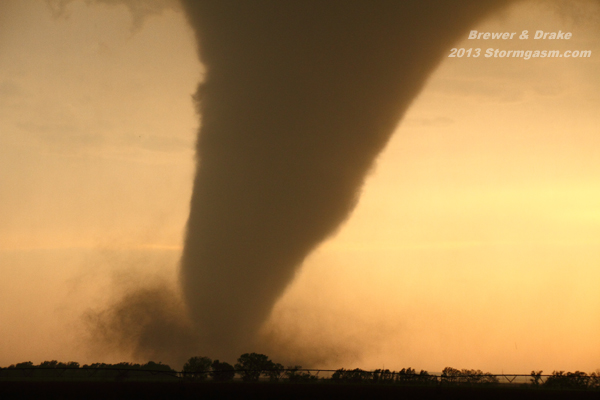 Image above shows large tornado southwest of Rozel KS
Juston Drake, Jim Bishop, and Simon Brewer documented two tornadoes near Rozel KS on May 18 2013. The primary tornado developed southwest of Rozel and passed west and northwest of town. The second tornado developed east of town and had a spectacular rope-out/dissipation stage. This tornado was rated an EF4 based on mobile doppler radar measurements.
Below are a few photos from the Rozel Kansas tornado: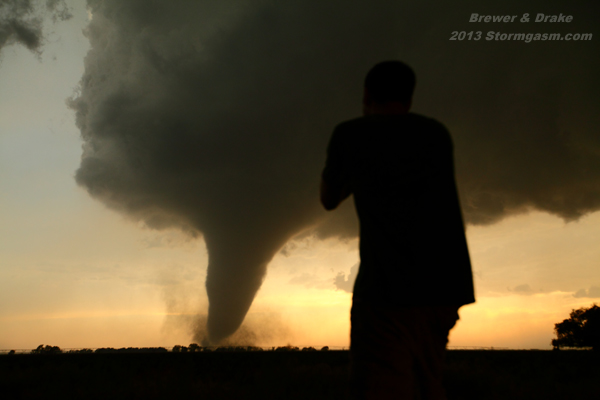 Photo above shows Meteorologist & Storm Chaser Jim Bishop filming a large cone tornado southwest of Rozel KS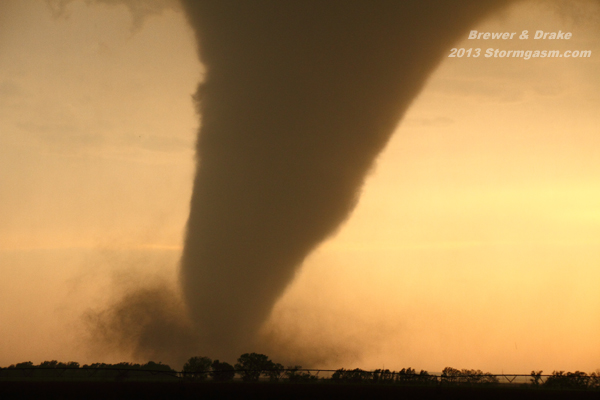 Image above shows large a powerful tornado southwest of Rozel KS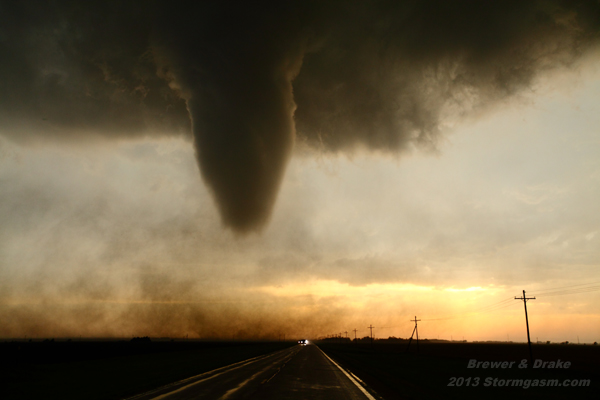 image above shows tornado crossing Route 156 west of Rozel KS very close to several storm chasers
Home | Storm Store | Photo Gallery | Stormtalk | Storm Chases | Latest News
Stock Footage | About | Contact | Editorial | Weather Links
All storm chasing (tornado, supercell, lightning, hail, sunset, ect.) photos and videos are copyright property of Jim Bishop and Simon Brewer (Stormgasm), unless otherwise specified. Any unauthorized reproductions are strictly prohibited by law.
Copyright 2012 Stormgasm.com. All rights reserved.