April 26th Altus, OK
Nighttime Supercell Lightning Show
Juston Drake and Simon Brewer documented a nighttime supercell during the late evening of 26 April 2014 near Altus, OK. The storm produced a spectacular lightning show over the City of Altus with many anvil crawlers documented.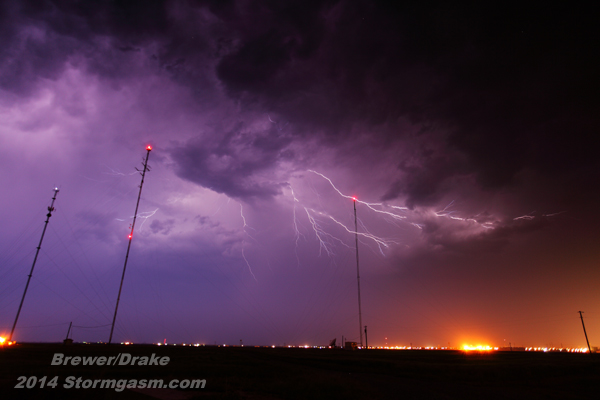 —26th April 2014 one of many "anvil crawlers" photographed over Altus, OK
Home | Storm Store | Photo Gallery | Stormtalk | Storm Chases | Latest News
Stock Footage | About | Contact | Editorial | Weather Links
All storm chasing (tornado, supercell, lightning, hail, sunset, ect.) photos and videos are copyright property of Jim Bishop, Simon Brewer, or Juston Drake(Stormgasm), unless otherwise specified. Any unauthorized reproductions are strictly prohibited by law.
Copyright 2014 Stormgasm.com. All rights reserved.