March 27, 2014 Supercells
Central Missour Tornado-Warned Supercells
Juston Drake and Simon Brewer documented several tornado-warned supercells over Central Missouri. We documented large hail and several hail swaths, several wall clouds and impressive supercell structure near the towns of Eldon and Holden, MO.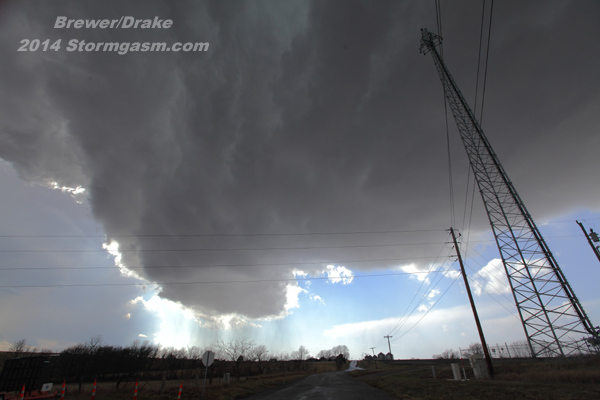 —27th March 2014 supercell thunderstorm structure southeast of Holden, MO

Home | Storm Store | Photo Gallery | Stormtalk | Storm Chases | Latest News
Stock Footage | About | Contact | Editorial | Weather Links
All storm chasing (tornado, supercell, lightning, hail, sunset, ect.) photos and videos are copyright property of Jim Bishop, Simon Brewer, or Juston Drake(Stormgasm), unless otherwise specified. Any unauthorized reproductions are strictly prohibited by law.
Copyright 2014 Stormgasm.com. All rights reserved.